Posted by
Tom
in Uncategorized
True, a little puzzly! After 13 and some months its time for 2013! And why would that be of any importance? As we close a couple of kilograms on that one, the exact amount I unfortunately can't (no, not won't) indicate, but it's safe to say its more than 20. Starting at the end of november 2011 and in continuous rate with Snow Vitaal (Snow Vital) and the accompanying goodies this post is a lot lighter to type *G* (the picture below indicates april to november roughly)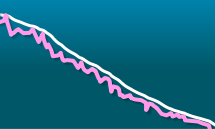 A lot of questions as 'how' or 'what could I do' are raining down. The funny thing is I don't have the feeling I needed to adjust that much, we did (yes, Marianne too) cut back on shopping juices and soda's so that was not changeable any longer. The 'walkabout' to another coffeemachine at work does only so little so what is there to change? The only 'real' thing I quit and had to get used to; no sugar in my coffee. It's remarkable (yeah, colleagues I know) how bad Senseo than tastes. It goes from 'OK-ish' to 'time for other pads'. And it's quite remarkable on how easy some things slumber by. More on that after the break!

Today was a closure day for a number of terrific, exciting, though but also nice, interesting and educative months. After years of doing nothing much (as in, wasn't allowed to) in sports it's a pleasure to highlight my new PR on 9km of continuous run with a good pace. For those who followed the tweets and/or run keeper, the continuous runs where few – the HiITS overwhelming (High-intensity Interval Training, see below). It's like lowering and raising the bar (raising the condition and lowering the boundary on other things) and it feels great.
If everything keeps pacing out after 24 months there will be (again) a nice winnersblog to mention!

For all the readers, friends and/or family best wishes for 2013 and make it a good one!
Comments Off on After 13 and a bit it's time for 13!